The Judeo-Masonic conspiracy is the most controversial and widespread conspiracy theory from the whole twentieth century. The people from many countries believed it was a real threat, world leaders openly spoke about it, left an extensive footprint on the press and literature of the time, and many governments went as far as taking drastic measures in an attempt to put an end to it.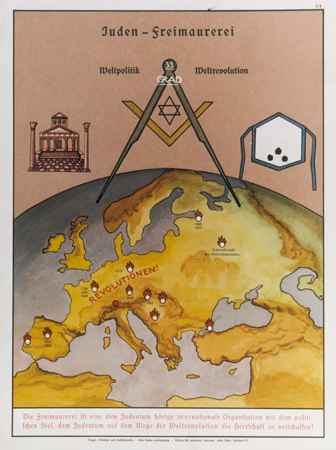 Views:

Jimmy Koppen
Wichtl resumed the myth of the Judeo Masonicconspiracy and focused on the new element of Bolshevism.
According to Wichtl, the Freemason wasan
'artificial Jew', promoted Communism or Bolshevism all over the world and was – throughintrigues and manipulations – the main one responsible for the outbreak of war in 1914.
academia.edu
flyermay
The Judeo-Masonic conspiracy -associated to Jewish bankers throughout Europe- can be traced back to the middle ages, and predates "The Protocols of the Elders of Zion" by nearly 1.000 years.
davidicke.com