Approximately seven hours before shooting the president Lincoln, Booth dropped by the Washington hotel which was Vice-President Andrew Johnson's residence. Upon learning from the desk clerk that neither Johnson nor his private secretary, William A. Browning, was in the hotel, Booth wrote the following note: "Don't wish to disturb you Are you at home? J. Wilkes Booth." Browning testified before the military court that he found the note in his box later that afternoon.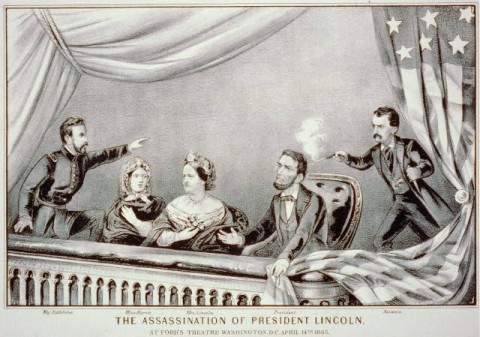 Views:

Douglas Linder
Far fewer Americans, however, know that Booth's evil deed was part of a larger conspiracy of Confederate sympathizers--a conspiracy whose targets included  Vice President Johnson and Secretary of State Seward and which had as its goal destabilization of the entire federal government.   Fewer Americans yet know the fascinating story of the trial of eight conspirators before a specially appointed military commission in Washington.
umkc.edu

Edward Steers
In the 1997 publication "Right or Wrong, God Judge Me" The Writings of John Wilkes Booth edited by John Rhodehamel and Louise Taper it is stated on p. 146 that Booth had previously met Johnson in Nashville in February, 1864. At the time Booth was appearing in the newly opened Wood's Theatre.
Also, author Hamilton Howard in Civil War Echoes (1907) made the claim that while Johnson was military governor of Tennessee, he and Booth kept a couple of sisters as mistresses and oftentimes were seen in each other's company.
rogerjnorton.com