The New Coke campaign of the early 80's was considered one of the biggest marketing failures ever. It is in fact one of the most brilliant and immoral marketing strategies in history. In the 1980's when Bill Cosby declared that Coke would change its formula, it was a huge scam to save Coke money. You see, the Coca-Cola corporation never dreamed that people would like New Coke. What they wanted was to release a substitute Coke product with a noticeably different taste. They would keep this on the market until all of the old Coke was sold and people couldn't get it anymore.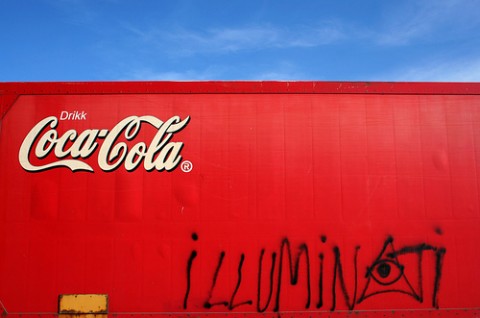 Views:

Dr. Lustig
I call this slide very specifically the Coca Cola Conspiracy. Anybody here work for Coke? Pepsi? O.k. good. Alright so. This...55 miligrams of sodium per can. It's like drinking a pizza. So what happens if you take on sodium and you lose free water. You get? Thirstier! Right! So why is there so much sugar in Coke? To hide the salt. When was the last time you went to a Chinese restaurant and had sweet and sour pork? That's half soy sauce. You wouldn't eat that, except the sugar plays a trick on your tongue, you can't even tell it's there. Right. Everybody remember New Coke? 1985? More salt, more caffeine.
They knew what they were doing. O.k.? That's the smoking gun. O.k.? They know. They know. Alright so. That's why it's the Coca Cola Conspiracy.
abovetopsecret.com
Bob Rosenberg
In Europe, Coke is still made with real sugar.
obscure.org
Anonymous
Oswald killed JFK because of a psychological problem caused by his addiction to refined sugar. The theory appears to be largely based on the fact that Oswald drank a sugary beverage immediately after the shooting.
independent.co.uk