'Big Brother' usually referred to as the all-seeing eye and the all-hearing ear of a despotic regime or police state. People often say "Big brother is watching you." in discussions about measures pressed by some authority that threaten the public's privacy. The name Big Brother comes from a character from George Orwell's Nineteen Eighty-Four.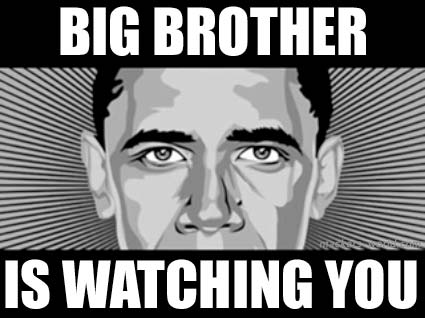 Views:

TruthandFreedom
The true TRAITORS and those performing TREASON is those in these secret comittees. WE THE PEOPLE are tired of an administration that is constantly attacking the RIGHTS of the American People!! These same politicians…. ie FEISTEIN and her stooges are the TRAITORS attacking the rights of the American People!!! We never gave up our 4th Amendment, so get over it! What this agency and these individuals are doing is UNCONSTITUTIONAL!!! Likewise, Clapper, Holder, and all these others lying before Congressional hearings have learned that NO ONE will jail them for PERJURY. In fact they know if they can go and lie to Congress and the American people that they are a shoe in for a promotion!!! Thus, this is why the Americans have lost all belieif in their government and their representatives!!! They refuse to represent the people! These hearings are a waste of time as those doing the hearings refuse to get to the truth!
!
beforeitsnews.com
Jesse Ventura
They're watching us from above, below and inside our wallets. Next will be from under our skin. They track our every move to make sure we don't step out of line.
lewrockwell.com