According to a Memphis jury's verdict on December 8, 1999, in the wrongful death lawsuit of the King family versus Loyd Jowers "and other unknown co-conspirators," Dr. Martin Luther King Jr. was assassinated by a conspiracy that included agencies of his own government. Almost 32 years after King's murder at the Lorraine Motel in Memphis on April 4, 1968, a court extended the circle of responsibility for the assassination beyond the late scapegoat James Earl Ray to the United States government.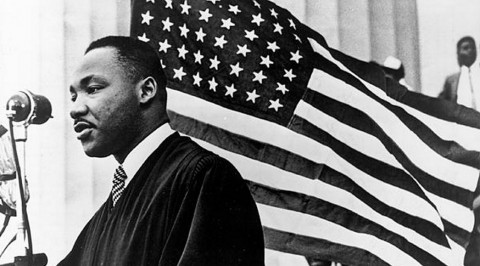 Views:

Mike Stein
It has been generally believed several levels of government were somehow involved in the murder of MLK. J. Edgar Hoover, the head of the FBI, hated Dr. King.....Federal involvement meant that Hoover was most likely involved in some way or had enough knowledge about the conspiracy to have stopped the assassination. The enormous slap in the face to the King family, to black people, and the nation is the petty settlement of 100 dollars for such a gigantic deprivation of rights......nobody lost a job, no public official was personally sued, and no policies (as far I am aware) were put into place that helps to ensure black leaders can not continue to be murdered by the government for the cost of 5 pizzas.
newsone.com
Jim Douglass
To say that U.S. government agencies killed Martin Luther King on the verge of the Poor People's Campaign is a way into the deeper truth that the economic powers that be (which dictate the policies of those agencies) killed him.
ratical.org